FOOTE PARTNERS BIOGRAPHIES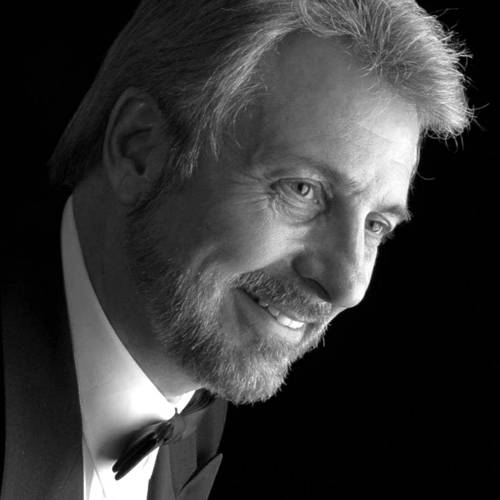 DAVID FOOTE
Co-Founder, Chief Analyst and Research Officer
David Foote is a tech labor trends research pioneer, innovator, and one of the most quoted industry authorities on tech compensation and workforce evolution. He has spent more than two decades introducing groundbreaking data-driven benchmark research and analysis focusing on disruptive technology while also pioneering innovative industry practices for more accurate IT salary, skills, and certifications pay measurement and supply/demand analysis.
A keen predictive trends analyst, he built his reputation at Gartner and several Silicon Valley companies prior to co-founding Foote Partners in 1997. There he leads a senior team of former McKinsey & Company, Gartner, Mercer and Towers Watson analysts and consultants, and former HR, IT, and business executives and managers, in publishing more than 50 quarterly-updated IT compensation benchmark and market trends reports supported by continuous data collection involving 411,894 IT professionals at 4,203 research partner employers in 87 US and Canadian cities. The firm's IT Skills and Certifications Pay Index is the oldest (1999) and most comprehensive survey of cash pay premiums and market demand forecasting for more than 1,300 technology skills and certifications.  
A popular opinion columnist, conference speaker, and social media commentator, David is also a regular contributor to countless online, print, radio, and television media providers ranging from the Wall Street Journal, New York Times, Bloomberg Businessweek, Time Magazine, CIO Magazine, Computerworld, Information Week, WorldatWork(HR); CNN, CNBC, and National Public Radio. David's research-backed analyses and forecasts of technology market behavior and management trends reach a weekly global audience of business and technology professionals.
David is credited with creating and publishing (in 1994-1996) the first survey-based IT compensation research in the U.S. and Canada for Web, Data Warehousing, Business Intelligence, Ecommerce, Business Technology, and Unix/NT Linux infrastructure. He followed that with the first comprehensive salary surveys for SAP (1998), Cloud Computing (2006) and Epic Systems (2012), the leading product and service vendor in electronic medical records conversions.
Prior to Foote Partners he held analyst and service director positions at Gartner and META Group, where he founded in 1994 the industry's first research service for Chief Information Officers and created the IT Human Capital Management and Compensation research practices. An executive and senior manager with technology and consumer products companies in the San Francisco Bay Area, he also spent six years as a partner in a Silicon Valley based consulting firm specializing in advising exceptional growth high tech companies in pre- and post-IPO business strategy and product development.
David received his BA from Vassar College and MBA from Cornell University's Johnson School of Management, with coursework at Cornell's Graduate School of Industrial and Labor Relations. He completed post-graduate studies at Stanford University's Graduate School of Management under Michael Ray, McCoy-Banc One Corp. Professor of Creativity and Innovation.
GEORGE FOOTE
Senior Partner Emeritus
In his 24-year career with McKinsey & Company, George Foote served as the firm's senior partner in charge of the firm's Worldwide Executive Compensation practice. One of the nation's thought leaders on executive compensation practices for more than two decades, George conceived and developed the executive performance share pay plan concept which has been a centerpiece of Global 3000 executive compensation programs for many years. He numerous articles in Harvard Business Review, Wall Street Journal, and industry publications established his pre-eminence as an innovator. Frequent contributions in the New York Times, Business Week, Fortune, and publications throughout the world established his global reach.
Renowned for his emphasis on ethics, Mr. Foote served the American Institute of Certified Public Accountants for four years in a fundamental review of the accounting for stock options and other long term capital accumulation standards, the first non-CPA ever appointed to an AICPA task force. In this capacity he advised the Financial Accounting Standard Board (FASB) on accounting policy matters relating to executive compensation.
George has been active for nearly two decades in developing college curricula in ethics. He created and sustained an endowment to Hiram College, Hiram, Ohio, to establish cross-curricula education in ethics, which culminated in 1999 with the establishment of the Center for Ethics and Values and the George and Arlene Foote Chair in Ethics. He is a former member of Hiram's Board of Trustees and co-led several major capital fundraising campaigns for the college.
He is a graduate of Harvard University.